In an effort to encourage people to exercise safe sex, Toronto Health commissioned the creation of a short web series about the lives of condoms in a bowl.
Episodes of "Inside the Bowl," are 40 seconds long, animated, and give a brief window into the lives anthropomorphized condoms.
They exercise, dance, and play, all the while knowing they could be  taken at any moment to serve some grant purpose.
"This new campaign targets youth and is intended to get people talking about and increasing condom use," said Dr. Eileen de Villa, Toronto's Medical Officer of Health, in a press release.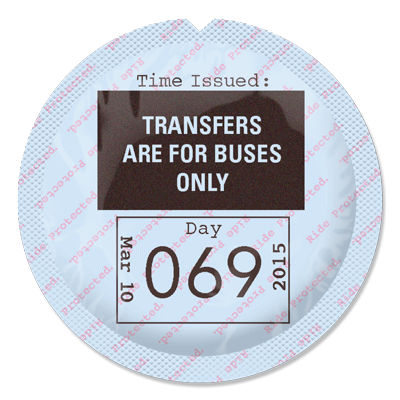 The episodes are absurd and funny. The comedic crux of each being the banal and clique space each prophylactic occupies. It's a nervous dance at prom, a jog through the park, a make-over, all ending with a sudden snatch.
"This campaign uses a lighthearted and creative approach to promote positive sexual health as a part of good overall health."
Made by public relations firm The &Partnership, they are being released on Valentine's Day as part of a larger campaign promoting safer sex.

The series was commissioned as part of the condomTO campaign. An annual event where the city distributes its own brand of condom. Each come with one of hour unique designs, including one that looks like a bus transfer.
All are available for free at any City of Toronto sexual health clinic.